Hoyle Magic Carpet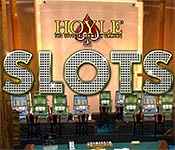 Hoyle Magic Carpet
System requirements:
* OS: Windows 7 / Vista / XP
* CPU: Pentium 3 1.0 GHz or Higher
* Memory: 256 MB
Hoyle Magic Carpet
: Hit the Jackpot with exciting slot games from HOYLE®! Features mechanical and video slots, unique sound effects and fun bonus rounds! HOYLE Slots was built from the ground up with eye-catching graphics and exciting sound effects on every machine. Animated bonus rounds make winning even more fun, and with a variety of themes, HOYLE Slots has something for everyone!
Hoyle Magic Carpet Walkthrough
.
Hoyle Magic Carpet Features:
Gorgeous Graphics
Switch Window/FullScreen Mode
For Any Aged Player
Statement: Hoyle Magic Carpet is distributed as a trial version. Hoyle Magic Carpet may be downloaded free of charge, however, games may not be Resold.